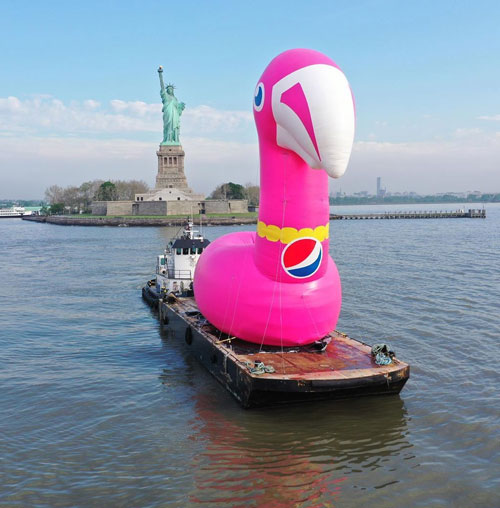 Who We Are
Inflatable Images is the best outdoor advertising company when it comes to designing and manufacturing custom inflatables. For more than 40 years, Inflatable Images has been turning the subliminal into the sublime by adding the third dimension to some of the most recognized products, characters and special shapes in the world. We have been instrumental in developing, challenging, and expanding the outdoor inflatables market.
More Details
Outdoor Inflatables
You name it, we've probably filled something like it with air. Challenge us to design a one of a kind inflatable for your inflatable advertising. Our expert team will deliver you the best outdoor inflatables.
Our Partners
"We had a ton of compliments on our inflatable at our festival and can't wait to use it again next year."
Lauren S.
Marketing & Promotions
"Our Log Cabin Dual Slide has been a smash hit with our operation. Last year we saw an increase of 90% in revenue for our inflatable."
Dan C.
Manager
"The giant inflatable replica of our product has given us a "larger than life" look to our set up at events."
Daniel R.
Founder & CEO
"The banners look GREAT!! I am blown away on how fast you were able to make them for us on such a short notice. Great customer service!!"
Becky A.
Manager
"We use your services for Banner printing and this allows us to offer a great advertising opportunity to our membership while benefiting from the revenue."
Jeanne M.
Engagement Coordinator
"With our larger events in mind, we knew we needed something to catch the attention of those driving by. The arch we purchased has made it very clear where we are and where to enter!"
Heather H.
Director
View All Partners